Newest App: Vine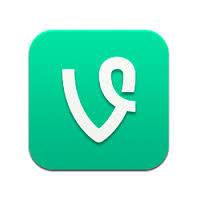 The newest app that everyone is excited about is called Vine. Vine is a lot like the famous Instagram, but is more directed on video sharing. This app is able to let you design multiple short films, which then will be linked together for a total of six seconds. When a video is done, it plays in a continuous loop when posted. It will then be broadcasted on the Vine app for anyone that follows you.
Vine is very similar to Instagram when it comes to your personal profile. You can see how many people follow you and how many are following you. The clips start playing as soon as you scroll down to them. The only downside to the video process is they aren't nor can they not be edited — there is not even an editing function — but rather selectively shot. To record a video, you just point your phone at some action, touch the screen and hold it until you want to stop recording. To record the next shot, you do the same thing. Sooner or later, your six second video will be complete.
This app is available in the app store for all iPhones.
About the Contributor
Arianna Collier, Photo & Design
Arianna Collier is a first year Journalism student. She is a seventeen-year-old senior at Normal Community High School. Her current role for the Inkspot...