Upcoming concerts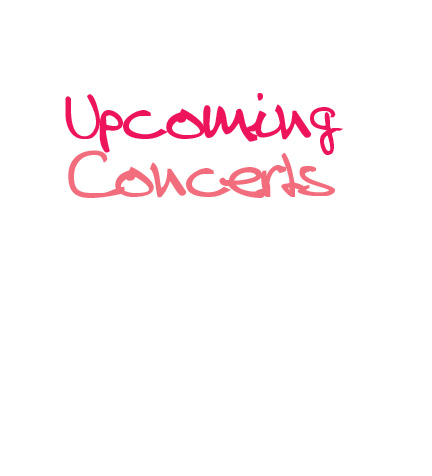 Bloomington:
Kid Rock is coming to the US Cellular Coliseum on March 28th. His opening acts include Buckcherry and Hellbound Glory. The concert will start at 7:30 p.m. The only tickets left are priced at $71.50 plus fees (on ticketmaster.com). These seats are midrange, but it is possible to get tickets from a third party such as stubhub.com.
Carrie Underwood will be in town on May 2nd at 7:30 p.m. Her opening act is Hunter Hayes. Unfortunately, the Carrie Underwood concert is already sold out unless you win tickets. There is also the possibility of going through a third party, but the tickets will almost always be more expensive through a third party.
Third Day will be at the Coliseum on May 8th at 7:00 p.m. Their opening acts will be Josh Wilson and Colton Dixon. Tickets are ranging from $35.00-$86.00. According to ticketmaster.com, there is limited availability for the best seats.
Peoria:
The Band Perry will be in Peoria at the Renaissance Coliseum on April 21st at 8:00 p.m. They will not be having an opening act. The only tickets left cost $35.00 with fees. The Renaissance Coliseum is smaller than the Peoria Civic Center, so it may be in close quarters. Kenny Chesney will be at the Peoria Civic Center on April 26th at 7:00 p.m. His opening acts include the Eli Young Band and Kasey Musgraves. The concert is Kenny's No Shoes Nation Tour and tickets range from $35.00-$90.00. There is limited availability for the $90 tickets. There are also two available packages costing $400 or $500.
Champaign:
Kid Cudi will be at University of Illinois Assembly Hall on March 30th at 7:30 p.m. Tickets range from $32-$45.
Rosemont/Chicago Area:
There will be multiple concerts coming up at the Allstate Arena in Rosemont, Illinois (Chicago Subarb). Green Day is performing on March 28th at 7:30. Maroon 5 will be there on April 6th at 8:00 p.m. Fleetwood Mac is playing on June 14th at 8:00 p.m. There will be many more to come and for more information check out ticketmaster.com
About the Contributor
Olivia Smith, Features
Olivia Smith is writing for the Inkspot's Features desk.  She's a seventeen-year old senior and a first year journalism student. Olivia was a cheerleader...