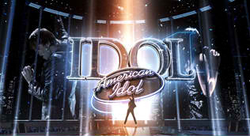 Over the years, American Idol has had an abundance of judges, but are half of them even "qualified", per say, to judge the contestants?  Idol has had a total of 10 judges.  Most of them know what they are talking about when it comes to music, but what about the judges that aren't?
The first judge, and the judge that has stayed with Idol the longest, is Randy Jackson.  He has been a singer, songwriter, and record producer.  He knows what he is talking about.  He has been a success across the country in multiple different career areas.  He is a judge on American Idol, he is the executive producer of America's Best Dance Crew, and he has even won a Grammy as a producer.  He is the most dedicated judge on the show because he has stayed the longest.  Jackson is the most devoted judge and deserves the position.
The next judge, Ellen DeGeneres, had no music experience whatsoever.  DeGeneres is a comedian, talk show host, and actress.  All though she is relatively in the same field as musicians, for all we know, she could be tone-deaf.  DeGeneres, as fantastic as she is, did not deserve the part as an American Idol judge due to the mere fact that she has no musical background at all.
Jennifer Lopez, one of the judges for the 2011-2012 season, has a very well rounded musical background.  She has been in the industry since 1986 and has quite the background to support her career as a singer.  She has been in movies, she has a fashion line, she dances, and she sings.  She had all the support she needed to qualify as a judge for American Idol and she knew exactly what she was doing and what type of person she was looking for on the show.
Kara DioGuardi was a judge for the 2009-2010 season of American Idol.  She has been a record producer, composer, singer, and all around very involved in the music business.  Although she is a "singer", she has never seemed to have any big hits.  The mere fact that she has produced and composed music does not qualify her to be a judge of people's voices.
Paula Abdul was a judge on American Idol for a majority of the seasons.  Although she has been a very successful celebrity throughout the years, she has never been a very "good" singer.  She has released albums and all, but anyone can have an album as we have seen with artists such a Rebecca Black.  Abdul was bigger in the dancing and choreography aspect of her career.  She started out her career as a Los Angeles Lakers cheerleader.  She then transformed into a dancer/choreographer, which led to her singing career.  She might have had some idea of what she was talking about, but Abdul is better off sticking to her career as a choreographer and wasn't fully  qualified to be a judge.
Nicki Minaj, a new edition to Idol this year, is not qualified whatsoever.  Although she is in the music business, she does not sing.  Her main focus in the music business is rap, which is extremely different from singing.  The only similarity is having rhythm.  She is good at what she does, no doubt, but she is under qualified to judge a person's singing ability.
Steven Tyler, a judge for the 2011-2012 season, has had quite an accomplished singing career.  However, his type of music is completely different from today's music, but he is a real musician.   He is qualified for judging a person's singing ability, but at the same time it is so different because of what his music career has consisted of. Most people who watched the season loved him and his personality on the show.  Steven Tyler balances on the border of being a good judge or a bad judge depending on the person.
Keith Urban, also a new edition to the 2012-2013 season, has been actively singing since 1990.  His first album debuted in 1991 and is a country singer from New Zealand.  He has the qualifications to be an American Idol judge because of his well-rounded musical career.  Although the season has just recently started, Idol viewers already seem to love him.
Last but not least, the most under-qualified person to ever judge on American Idol would definitely have to be Simon Cowell.  He has been a well-accomplished television producer, but has no music experience whatsoever.  Simon has never sang before.  Although he is an A&R Executive, he still has no musical experience.  The Idol audience loved his harshness and sarcastic humor, but he had no right to be judging a person's musical ability.
Although American Idol has produced a few very talented, successful artists, half of their judges had no right to be judging them in the beginning.  No matter the musical ability of the Idol judges, it is still a fun and interesting show to watch throughout the years; especially the auditions.