American Horror Story: Asylum continues to stun viewers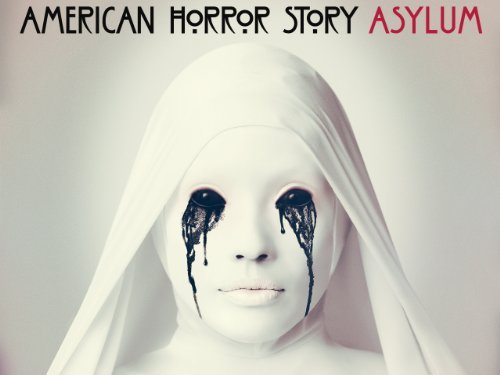 The newest season of the sensational program American Horror Story continues to surprise, and more importantly, scare the hell out of its viewers. With a new plot and set of character profiles, the horror phenomenon grips audiences with its use of complex and terrifying details.
While the main actors remain the same, American Horror Story: Asylum has developed a completely new story line and character roles. The majority of the show takes place in an old asylum, hence the title, named Briarcliff Institution.  Characters are thought to be doomed and trapped in the dank excuse of a hospital forever. Meanwhile, many are subjected to the twisted "medicine" of Dr. Arthur Arden, a known Nazi S.S. officer.
Reappearing actors include Jessica Lange, who won best supporting actress in her performance during the first season of the show.  This season, she plays a bad-girl trying to turn a new leaf in her life as a nun and the director of Briarcliff.  Her performance is stunning, causing audiences to gasp in surprise, shriek in horror, and sigh in relief and empathy. Lange has the brilliant capability to cause viewers to hate her in one moment, and then have sympathy for her the next.
Alongside Lange is Evan Peters, who has also made the change from villain to protagonist from one season to the next.  His character, Kit, also has the amazing capability to cause doubt in the viewer, and then overwhelming appreciation. Among new characters is the surprise guest star Adam Levine, from The Voice and Maroon 5, who plays an unfortunate newlywed in the first few episodes.
An up and coming star, Sarah Paulson, plays a main character Lana, a misunderstood journalist with a bad judge of character. The new antagonist "Bloodyface" also has an overwhelming effect over second season viewers, leading them down a path of curiosity of who the serial killer is and whether or not he is still on the loose or "safely" detained in the asylum.
Among the plot is a series of twists and turns that will cause some audience members, myself for example, to stand up and shout a confused "WHAT?!" at the T.V. screen before them, begging the question of what is reality. Every episode makes viewers crave for more, leaving them in disbelief that they only spent 60 short minutes (including commercials) watching these new horrors unfold.
Some of the issues in this new season include gay and lesbian marriage, prostitution, and the struggle between science and religion, making it a highly controversial television show. In addition, it is designed for a mature audience, so don't let you little brother or sister sit in on this one. The program highlights controversial issues during the 1960s and casually incorporates a great deal of "sci-fi" horror, including aliens and the angel of death making it the twisted and enthralling story line it is.
As far as the critics, the new season has an excellent overall acceptance. While many people express they would rather have kept the first season's plot, they describe that among other significant differences, the show is much scarier this season than last.
"The first season was a little less gory and more predictable," claimed Audrey Maguire(12). "but the second season is full of twists and messes with your mind… almost like you're in the asylum! This season has been a million times scarier than the last; its made me afraid of the dark!"
This season has a rating of 8.3 on www.imdb.com and a 7.7 by users on www.metacritic.com, resulting in a generally high approval.
"Repellent and fascinating, a stygian nightmare awash in sick lusts, it seems certain to attract large audiences and huge controversy," claimed Glenn Garvin of the Miami Herald .
As for those of you who haven't experienced the wonders of this FX sensation, the second season stands alone from its first, so don't be too afraid to jump in during the current season. It is worth taking the spare moment to set your timer to record every Wednesday night at 9 pm, just remember to keep your hall light on before you settle in for an hour of terror and shock.
About the Writer

Lindsay Page, News Editor
Lindsay Page, a proud third year member of the NCHS journalism program, is a blonde, excitable and complicated girl. As a senior in her high school career,...