2020: Monumental year in music
2020 was a monumental year in music. While the pandemic, political turmoil, and the underlying uncertainty in nearly every aspect of life could have served as distractions and hampered creativity —  artists did what they have always done best. They prevailed, releasing career-defining masterpieces that deserve the spotlight.
While the 63rd annual Grammy Awards in which some of the musical triumphs of 2020 were to be recognized were postpones until mid-March, here are some of the top albums of last year to listen to in the meantime.
"After Hours" – The Weeknd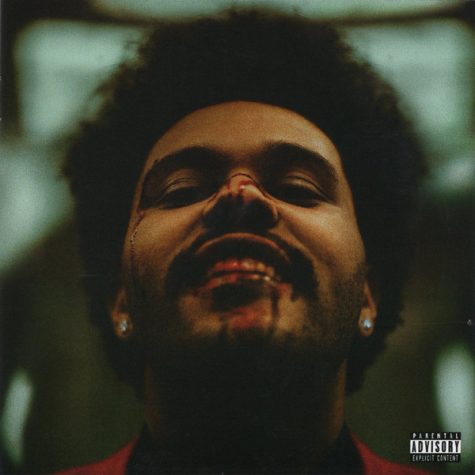 The Weeknd's fourth studio album, "After Hours," sent shockwaves through mainstream media, averaging over 65 million monthly Spotify listeners worldwide. "After Hours," released in mid-March on the cusp of school closures and stay-at-home orders, served as the perfect quarantine album.
The album's unique blend of new wave, R&B and dream pop sounds complement the Canadian singer's vocal range. A range The Weeknd showcases on ballads like "Scared to Live" and the more pop-influenced, radio-ready "Blinding Lights" and "Heartless," both of which topped the Billboard Hot 100.
The concept album not only proves the singer's vocal talent but also reflects The Weeknd's artistry. The album is not a mashup of songs but a 14 track story laid over 80s-inspired production.
The tracklist explores the narrator coming to terms with and attempting to combat their inner toxicity and self-destructive habits while simultaneously reflecting upon past relationships and experiences. This vision is represented through the often heartfelt, nostalgia-influenced lyrics, but through the album's imagery — the artist's bloodied, evil-grinning face on the album artwork itself is likely an outward reflection of the inner turmoil and toxic temptations that the narrator suffers to some degree throughout the album.
Making headlines as a 2021 Grammy nominations snub, the highly acclaimed studio album was not recognized by the Recording Academy; nonetheless, "After Hours" is a notable contribution to the music industry.
"Folklore" & "Evermore" – Taylor Swift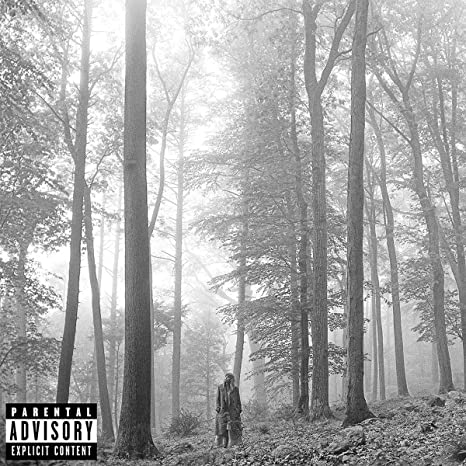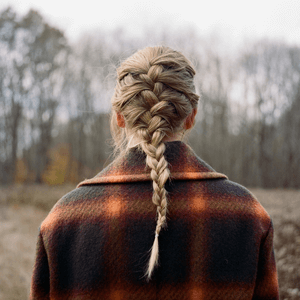 Surprise sister albums "Folklore" and "Evermore" marked the most recent contributions to Taylor Swift's ever-evolving, beyond critically acclaimed and rather celebrated discography. 
The records, both released without the expected promotion typical of Swift, allowed the artist to truly shock listeners with the albums' unanticipated drops, but more so through Swift's first deep dive into the world of alternative music. 
"Folklore" and "Evermore" are lyrically and sonically complex records, as Swift notably steps outside of her reality and inside a "folklorian" series of stories centered around a variety of topics. Each track depicts the story of real characters — such as Swift's grandmother ("marjorie", "evermore"), grandfather ("epiphany," folklore), and Rebekah Harkness ("the last great american dynasty," "folklore") — or those that do not exist beyond the extent of Swift's imagination — the young male narrator introduced to listeners in "betty" (whose actions result in a love triangle that fans believe is developed in "cardigan" and "august"). Themes spanning from individuality and youth to heartbreak and deception are central to both records. The complexity of the song's central themes is not immediately evident upon the first listen of the album. Swift's thought-provoking lyrics dive much deeper than the surface level and leave listeners making connections far beyond their initial reactions. 
This quality is what deems these albums truly magical. Swift's ability to seamlessly weave several narratives while working within a mostly unfamiliar genre reinforces her ability to excel at any artistic approach. Both albums allowed listeners to explore an alternate reality and seek a sense of comfort during a time of conflict and uncertainty. 
"Future Nostalgia" – Dua Lipa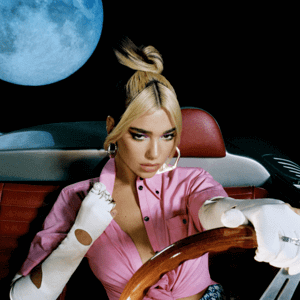 A futuristic electro pop album highlighting the revival of disco-inspired, synth sounds in mainstream music, "Future Nostalgia" was a breakthrough for English artist Dua Lipa, showcasing a seemingly bright future for the artist. With 60.5 million monthly listeners on Spotify, Dua Lipa falls just behind The Weeknd as the fourth most streamed artist on the platform, an impressive accomplishment for the pop star who has only released two records. Future Nostalgia's flat-out fun sound that is especially highlighted in "Levitating" and the title track "Future Nostalgia," combined with the artist's stunning vocals showcased on "Cool" and "Break My Heart" come together to produce an uplifting, nostalgia-provoking series of tracks that automatically boosts listeners' spirits. The artist's natural talent combined with her ability to create music for an audience longing for excitement served as a formula for success, and the artist is up for six Grammy awards, including the prestigious Album of the Year award, in which Taylor Swift's previously mentioned folklore is also a nominee.
"Heartbreak Weather" – Niall Horan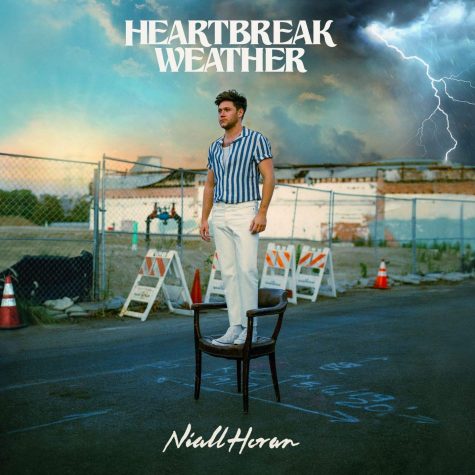 Niall Horan, a name recognizable from the artist's time as a member of the boy band One Direction, has taken a step in a new direction with "Heartbreak Weather."
While the artist's sophomore solo release was largely overshadowed due to its March 13 drop date (the last day of school and work for many as the pandemic swept the nation), the album was a hidden gem among the turmoil of 2020.
The record chronicles all phases of a relationship that eventually leads to heartbreak in a lively and dynamic form, a notable shift from the Irish singer's somber, gentle tone on his debut solo album "Flicker."
A boost in Horan's confidence is clear, as he sings in an unapologetic manner — one that demonstrates his growth as an artist, as well as his personal development since leaving One Direction.
The artist's breakthrough ability to curate a storyline becomes as clear as the singer's memories on "crystal clear" — recalling the "starlit nights" ("Black and White") with a love interest that evolved into lonely nights in which the singer is "lying in the arms of a stranger" ("Arms of a Stranger"). Other standout tracks, including "Still" and "Dear Patience," emphasize the singer's desire to return to the picture-perfect moment when they realized they were in love.
While overshadowed by releases from larger artists and the unpredictable circumstances of this year, "Heartbreak Weather" deserved more of the limelight. Its listeners were not disappointed with Horan's newfound ability to weave together a cohesive storyline underlined by an emotion that many have felt in some form this year — heartbreak.
"The Slow Rush" – Tame Impala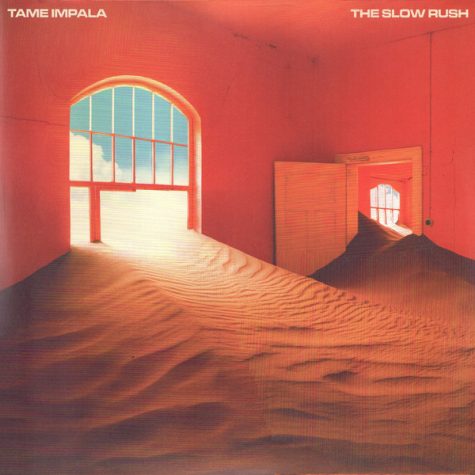 The Australian musical project Tame Impala's 2015 record "Currents" was a hard act to follow — making Rolling Stone's 500 Greatest Albums of All Time and establishing a name for Tame Impala United States. The one-man band saw large-scale success from its previous release: listeners fell in love with Kevin Parker's psychedelic, organized chaos — a sound that defines much of his discography. 
"The Slow Rush" allows for slightly smoother listening, demonstrating a more calm approach when compared to "Currents." Although calmer than Tame Impala's previous records, the album's indescribable production still serves as its standout quality. The production is what immediately catches the listener's attention, potentially causing the lyrics themselves to take a backseat to the music upon a first listen. Listeners who revisit the record have discovered much of the lyrical composition highlights a struggle between time and perfectionism that closely resembles Parker's own perfectionist mentality. A mentality that resulted in a five-year gap between studio albums. 
The album's title represents this conflict between opposing forces, a theme that is carried on in tracks like "One More Year." The song presents Parker in a more impulsive state of mind that is later combatted and questioned on songs like "Borderline," where hesitation takes precedence.
While the seemingly patchwork production elements combined with the album's ideological complexity and contradictory ideas may be daunting for some listeners, diving deeper into the album, the true beauty is unveiled among the chaos, which remains Tame Impala's greatest strength.
About the Writer
Charlotte Calmes, Editor-in-Chief
Charlotte Calmès is the Inkspot's Editor-in-Chief. She is a senior at Normal Community High School and the president of the school's Best Buddies chapter,...