An end we have all been looking forward to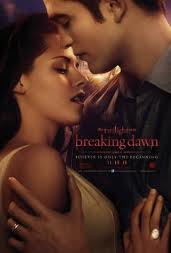 Four years after the first Twilight movie was released, the much-anticipated final chapter has arrived. The fourth book of the saga, Breaking Dawn, written by Stephanie Meyer, was split into two parts and its second installment, Breaking Dawn: Part 2 was released to theaters on Thursday, November 15th.  Raking in a total of $141.3 million over its opening weekend, it was only surpassed by the second of the saga, New Moon.
The Twilight  movies have long been legendary for Kristen Stewart and Robert Pattinson's chemistry on and off screen. Was it then because of the recent drama between the two that brought in such high figures over the premiering weekend? After their summer split in July, due to Kristen cheating with the director of Snow White and The Huntsman, the legendary vampire couple reunited again in September.
This year, the movie opened at 10 o'clock, which was much more convenient for those in the crowd that had to get up and go to work (or school) the next morning. The theaters were fully seated, with a range of viewers from the expected teenage girls to the possibly tipsy middle-aged women, as well as a few sleeping boyfriends.
The movie itself is actually a fantastic ending to the saga. Besides the fact that the acting is still a bit shoddy, it overall was pretty worth the wait. It was very different from the previous Twilight movies, constantly dropping jokes and keeping a lighter mood throughout the film. Also, the make-up has gotten remarkably better since the first movie and they did a very fine job of making Kristen Stewart vampire-worthy. As for the plot, there aren't that many parts that will capture the seriousness of the moments but be wary that there are still some that do.
As far as the Twilight saga goes, this is by far the best. It is the most captivating and intense of the five movies and will leave the viewer shocked at some parts. Throughout the past four years of these movies, a lot has changed with this saga. Yet, there will always be one thing that they don't seem to want to get rid of: those dreadful red contacts!
About the Writer
Andrea Brown, Features
Andrea Brown is a fifteen year-old sophomore. She has been in two years of Honor's English and plans to continue with it. She writes for the Features...