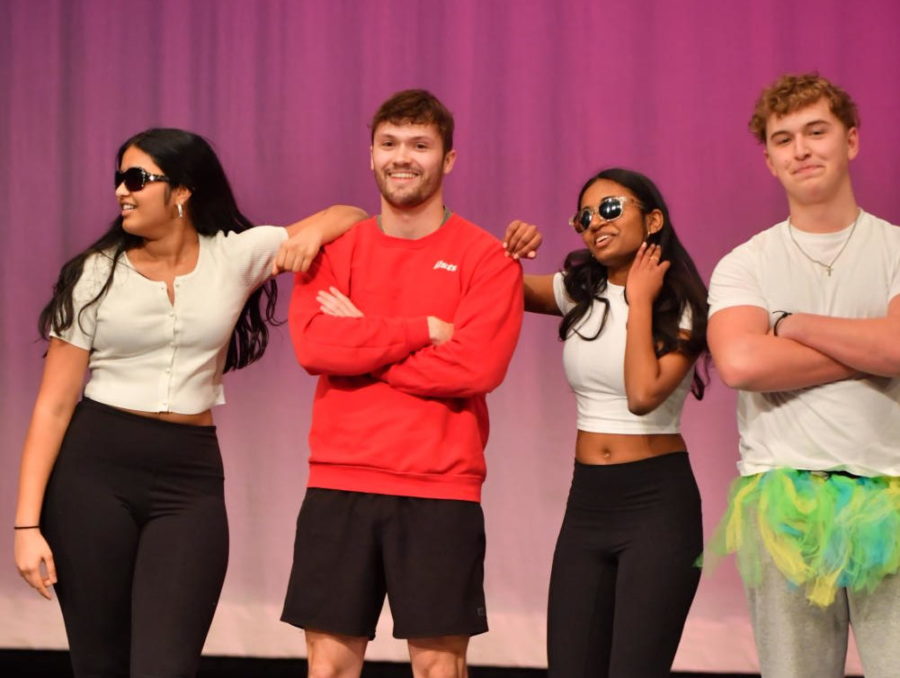 Mr. Max Ward, Pranathi Ganti, Sonika Tamilarasan, Tanner Dowd, and Aditya Chalasani's hip-hop production
Mr. Maxwell Ward's dance squad took the energy of Lawler and Calcote's performance and added the missing ingredient — coordination.
Ward was joined by Pranathi Ganti ('24), Sonika Tamilarasan ('23), Tanner Dowd ('24) and Aditya Chalasani ('24) on stage — one of the evening's largest groups, demonstrating a wide-range of dancing abilities.
Ganti and Tamilarasan delivered spectacular moves. Dowd ('24) and Chalasani ('24) attempted amusing lifts. Ward used his rip-away red pants with their intended purpose.
The group's choreography was on point, and they showed they know how to make some crowd-pleasing song choices.