Food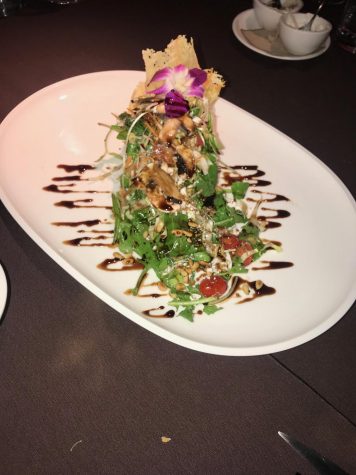 Cenecolo
Cenecolo offers a variety of Italian food made to your specification along with a quiet night away from chaos. The hospitality is outstanding and will make you feel right at home. Enjoy a creamy pasta drizzled with parmesan or a crispy pizza topped with crisp pepper flakes. From pasta to pizza, Cenecolo never disappoints a quiet night with a plentiful meal.
Puerto Madero
As you are seated at Puerto Madero, you look out at the pink skies and calm water as the sun sets on the lagoon. Puerto Madero's quiet and calm atmosphere sets an amazing mood for a nice night out with the family. Their specialty is their crispy empanada's that melt in your mouth with every bite. Try an empanada and enjoy the beauty of Cancun sunsets.
The Surfin' Burrito
The Surfin' burrito is located in the heart of Cancun, in a very small tiki shack. At first glance, it may seem not worth it, however, the burritos and atmosphere will completely change your mind. Fill your burrito with any meat, cheese, beans, rice, guacamole, salsas of all kinds, and famous Mexican sauces. The Surfin' burrito makes chipotle seem rookie. Sit down and enjoy your burrito, as you watch the city become alive through the night.
Captain's Cove
A beautiful outlook of the Laguna Nichupte, Cancun's sparkling blue lagoon. Captain's Cove is a sit-down seafood restaurant with alluring views. As you enjoy some lobster, you can look into the lagoon and spot the alligators that peacefully roam. Captain's Cove is a great place for a quiet scenic dinner.
Mikada
Having a craving for Japanese food and entertainment? Mikada is the best place to be. Located on the Marriott's property, Mikada is decorated with a Japanese theme along with Cancun's beautiful palms. The chef cooks right at your table and will entertain you as you are served. The mouth-watering cuisine will leave you feeling very satisfied.