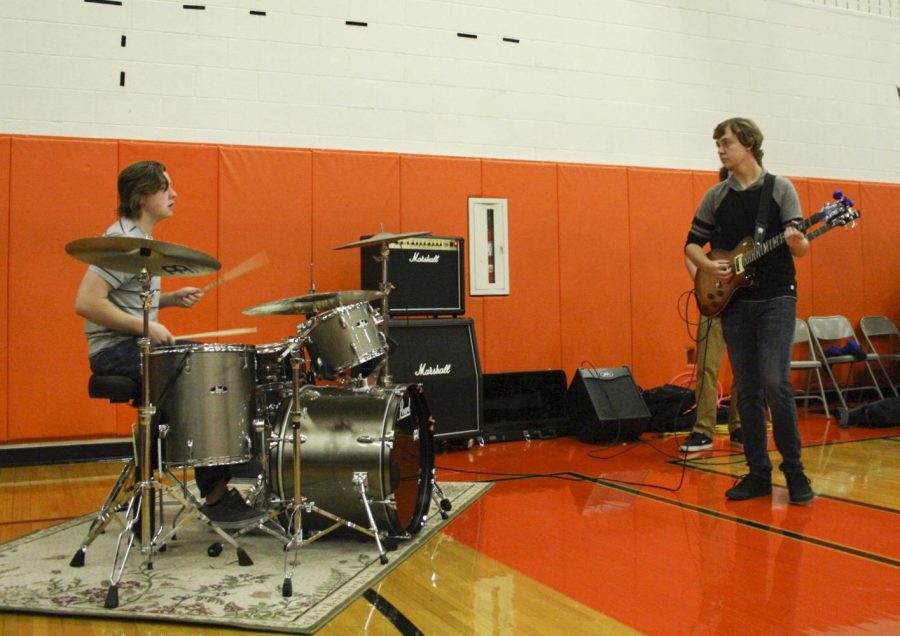 Battle of the Bands winner peforms at Homecoming assembly
The Lugnuts won their second consecutive Battle of the Bands title on Wednesday, October 4. The band was rewarded the opportunity to play at the Homecoming assembly on Friday, October 6.
The Lugnuts is a 3-piece instrumental band that plays original songs, they performed their songs "Stick" and "Ape" at both the Battle of the Bands competition and during the assembly.