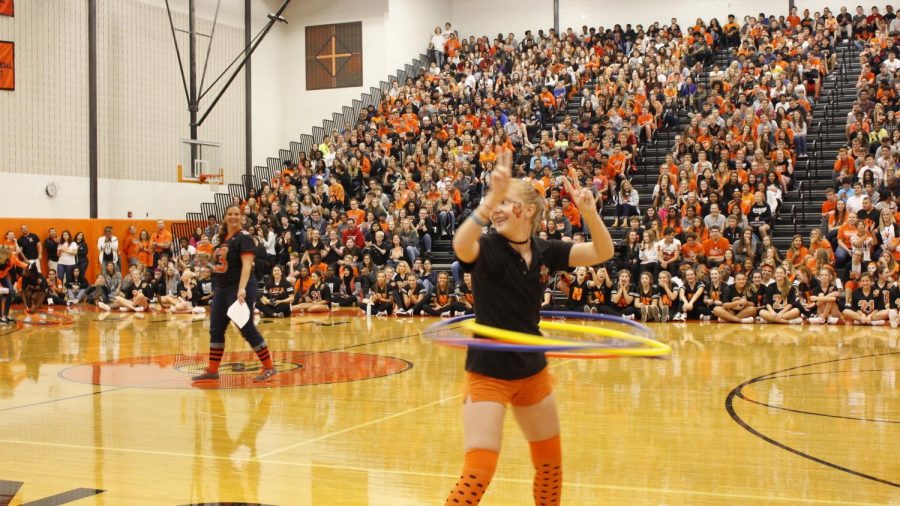 Seniors win Hula Hoop contest in class battle
Student Council held a variety of contests between the freshman, sophomore, junior, and senior classes including Hula Hooping, gum chewing, and guessing the number of items in a jar during the Homecoming week lunch periods. The winners of some of these contests had the opportunity to represent their class in a competition against the other winners during the Homecoming assembly.
After 22 seconds of Hula Hooping, the sophomore and junior class representatives were eliminated, leaving senior Arianna Scheltens and freshman Shayna Babbs to battle for class bragging rights (and some cotton candy).