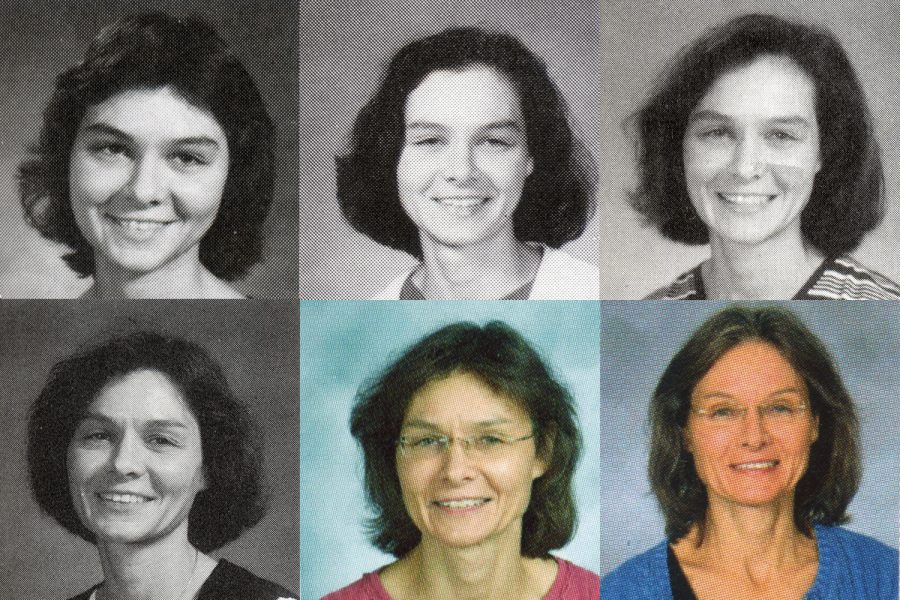 Courtesy of: The Reverie Yearbook
Teacher tribute
Urbance's years as a teacher come to a close as she will retire at the end of the school year
Ms. Jeanne Urbance of the English Department and sponsor of the Thespian club will retire after 34 years of service to Unit 5 students and to Normal Community High School.   
Urbance's teaching career could have taken her in a direction that never brought her to NCHS at all. Originally, Urbance had wanted to become an elementary school teacher but decided to change her focus in college when she "became inspired" to teach high school, that teaching English was what she really wanted to do.
But the English teacher began her career in Unit 5 teaching German, as a substitute teacher during a faculty member's maternity leave. She has also taught German as a certified staff member at both the high school and junior high levels in the district.
Urbance doesn't seem to regret the change of heart from elementary to high school. She enjoys learning from all of her students and being able to study, research, and think deeply about the lessons she teaches.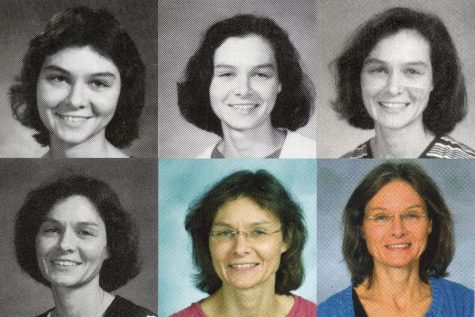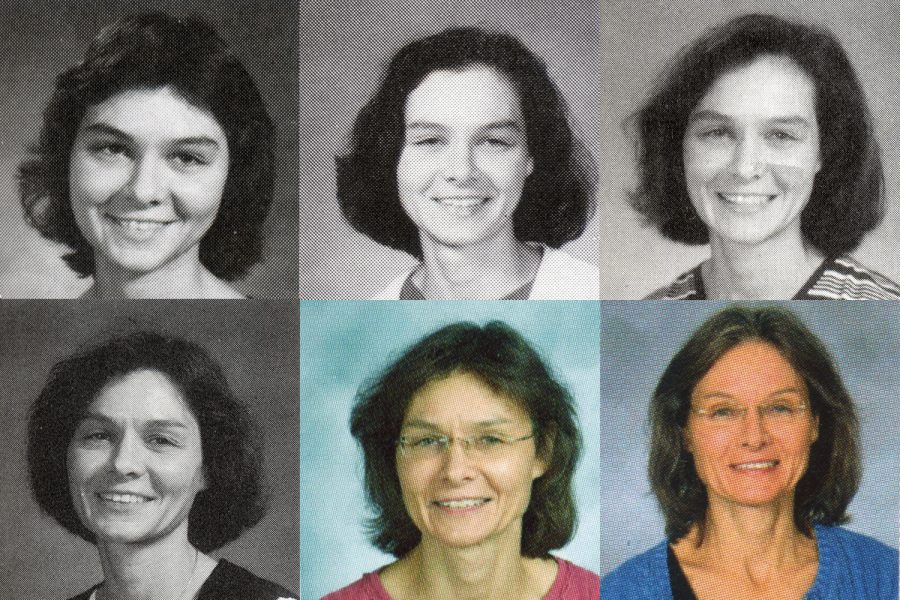 "It's always fun when you have kids who aren't concerned about just the grade," Urbance stated, "but just learning the material."
Ms. Amy Scott, one of Urbance's former students and now a colleague sees the final-year teacher as "the expert on classics and grammar," and one of the "brightest and most intellectual" teachers in the English Department.   
Scott will miss seeing all of the of the commitment and energy Urbance brings to her students when the calendar marks that last day of school.  
Scott "wishes her well", however, and is excited Urbance is moving "beyond the piles of papers that are everywhere in an English teacher's life."  
Students are drawn to Urbance's lessons by that energetic personality Scott noted, "She's very goofy… and tries to make the class fun," Emma Bertini (10), a student formerly in Urbance's English Ⅰ class said.
Although a lot of changes have occurred over her 34 years, including a new principle, technology updates and the introduction of new philosophies on teaching, Urbance finds herself at the roots of education, "I still think the only things that matter are the reading and writing."
Urbance has one goal for all her students. The goal is not that they will leave her class with high marks on all their assignments and assessments, but instead, Urbance wants students to leave her class with a better understanding of themselves and the world around them.  
"That's the most important thing because that's really the purpose of education," Urbance said.
Urbance had not only taught English at NCHS, but she also shared her creativity with students involved in the Drama program.   
Thespians, a National Honors Society for Theatre students was "inherited" by Urbance when the old Drama Director retired and Urbance stepped up to help "maintain the continuity of the program."
Urbance, after all her years of teaching English and helping kids explore the world of Theatre, said that her favorite part about working at NCHS was being able to help in the Drama Department where she was Technical Director for 21 years before stepping down.
"All those Saturday work sessions," "when we worked from 9[am] to 4[pm] and sometimes evenings and stayed till 2 in the morning or 3, or stay all night…," Urbance said, "you can learn a lot more about kids and you can work together with them to accomplish one goal that you believe in."