Up & downs
Apr 8, 2022
In 28 seasons, there have been plenty of times for things to not work out in the Iron's favor.
A game against West comes to mind for Witzig, a game where the Wildcats took home the Regional crown.
"I actually called timeout right before our star player made a 25-foot three-pointer that would have won us the game," Witzig said.
With four seconds to play on the clock, the Ironmen failed to score.
West "stormed on the court and went crazy," Witzig said. "I felt like I was personally responsible…for the loss."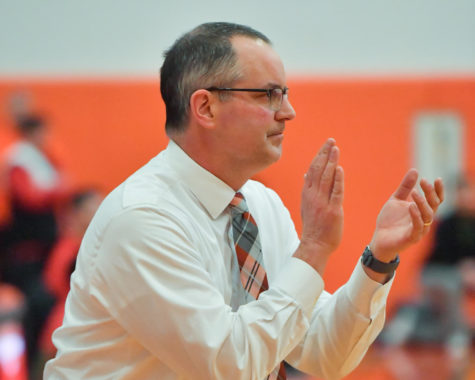 While some of the lows have felt very low, Witzig has experienced his share of highlights during his career, including Community's 2015 memorable March run.
During the 2015 campaign, Community upset the state's top-ranked Chicago Simeon on their way to the IHSA State Championship game — where the team took second.
The Iron's first trip to State under Witzig came in 2011, with the team finishing 4th.
"I would love to go back to State again," Witzig said.
That wish seemed close to reality this past season, as the Ironmen's 33 wins and two losses matched the program's 2014-15 season record — the school's best.
Another missed Iron three would decide the team's postseason fate. After clawing back from a 20 point deficit, a game-tying shot — in the Sectional Championship against Quincy — rimmed out, ending Community's chance at a return to State.