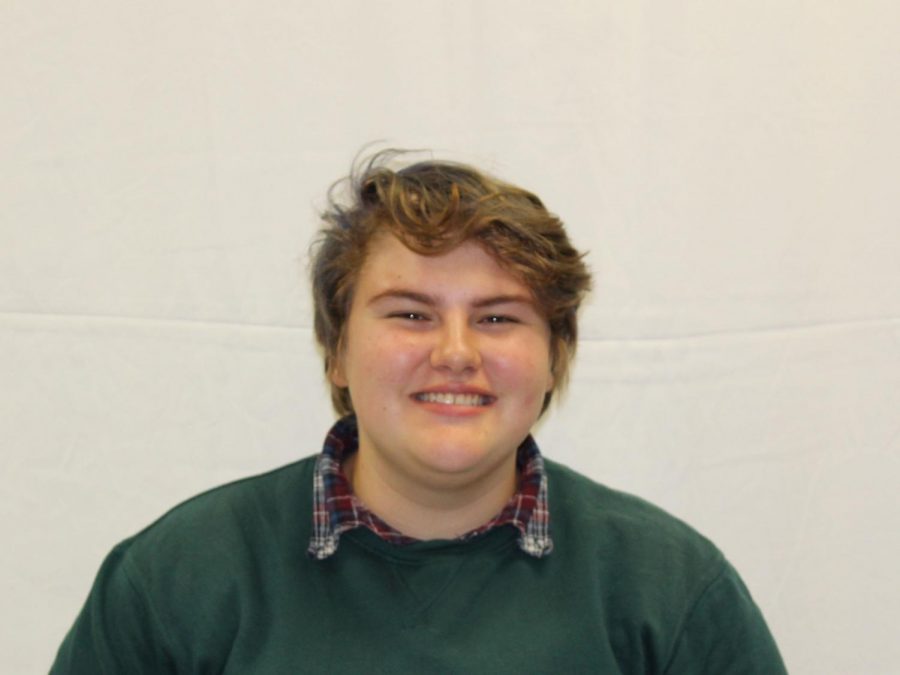 Kimberly Halm is a senior at Normal Community High School who participates in theatre and engineering. This is her first year as a staff reporter at the Inkspot.
My favorite film is 
Mamma Mia: Here We Go Again
. 
If I won a million dollars 
I would pay my college tuition.
Kim Halm, Staff Reporter
Nov 18, 2019

New look Lady Iron tip-off at Central Catholic

(Media)

Sep 13, 2019

ab(normal)ities podcast episode 03: Conspiracy theories

(Story)

Aug 21, 2019

Current sophomores offer advice for new freshmen

(Story/Media)

May 02, 2019

ab(normal)ities episode 02: travel

(Story)

Apr 11, 2019

ab(normal)ities podcast episode 01: Cast of 'Shrek'

(Story)

Apr 11, 2019

InkSpotify: Favorites from past NCHS musical performances

(Story)

Apr 01, 2019

Students organize second March for Our Lives rally

(Story/Media)

Mar 01, 2019

Students share favorite albums of 2018

(Story)

Dec 21, 2018

Photo Gallery: Student artwork displayed at art showcase

(Story)

Dec 17, 2018

Easy to make winter desserts recipes

(Story)

Dec 10, 2018

Peppermint Cookie Frosting

(Story)

Dec 03, 2018

Environmental club "rolls" out new recycling initiative

(Story/Media)

Oct 12, 2018

Six years later: School safety efforts continue

(Story)

Oct 09, 2018

Unsung Homecoming tradition

(Story)