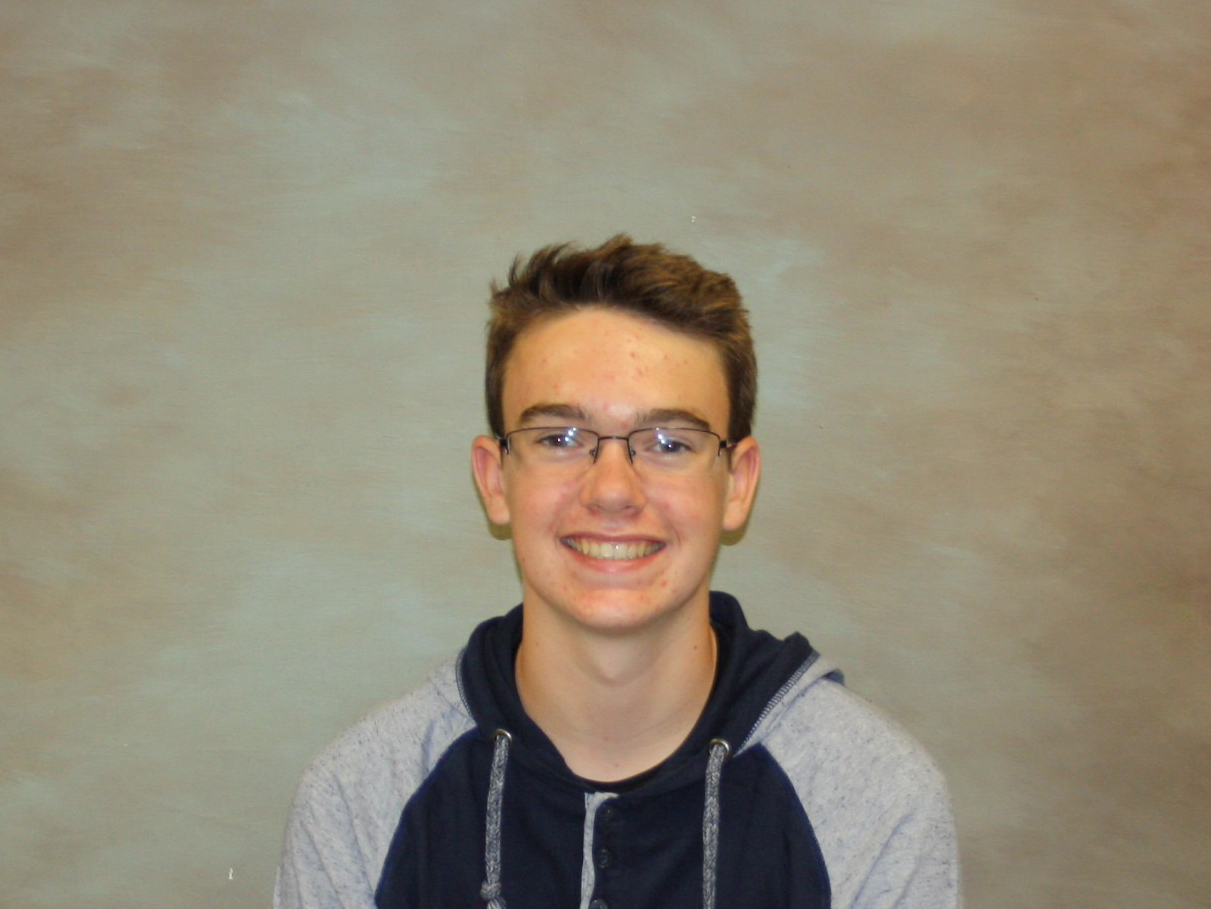 James Broach is a senior at NCHS, where he plays varsity tennis. He has worked for Normal Community's Inkspot for 3 years as a reporter. 
My biggest pet peeve
 when teachers don't dismiss students when the bell rings.
A random fact about me
is that I am the 4th James Broach. My great-grandfather was the very first James, my grandpa and dad are the 2nd and 3rd. 
If I won a million dollars 
I would go on a vacation to California.
James Broach, Sports Editor
May 29, 2019

Mrs. Peyton leaving NCHS; transferring to Evans next year

(Story)

Apr 25, 2019

Students predict NFL team draft needs

(Story)

Apr 03, 2019

NCAA March Madness mascot bracket

(Story)

Feb 01, 2019

Negative times negative = positive

(Story/Media)

Dec 21, 2018

Ways to make winter fun

(Story/Media)

Oct 17, 2018

Setting the Court: Varsity volleyball players explain their positions

(Story)

Sep 21, 2018

Video: Volleyball vs. Centennial recap

(Story)

Sep 06, 2018

Bears find their Monster of the Midway

(Story)

Sep 04, 2018

New faces of Normal: Meet the new staff

(Story)

May 01, 2018

Keys to watch for in this year's World Cup

(Story)

Feb 16, 2018

How the NBA can improve the All-Star weekend

(Story)

Feb 13, 2018

NBA's wild trade deadline

(Story)

Dec 21, 2017

Inkspot Holiday Gift Guide

(Story)

Dec 20, 2017

VIDEO: Students share their opinions on finals

(Story/Media)

Nov 29, 2017

Spot the difference: Student section

(Story)

Oct 26, 2017

NCHS students construct chapbooks

(Story)

Oct 18, 2017

NFL: No Free-Speech League?

(Story/Media)

Sep 14, 2017

Boys soccer holds off West, wins share of Intercity title

(Story)

Jan 30, 2017

Teacher horror stories

(Story)

Oct 07, 2016

JV soccer team falls short at Edwardsville

(Story)