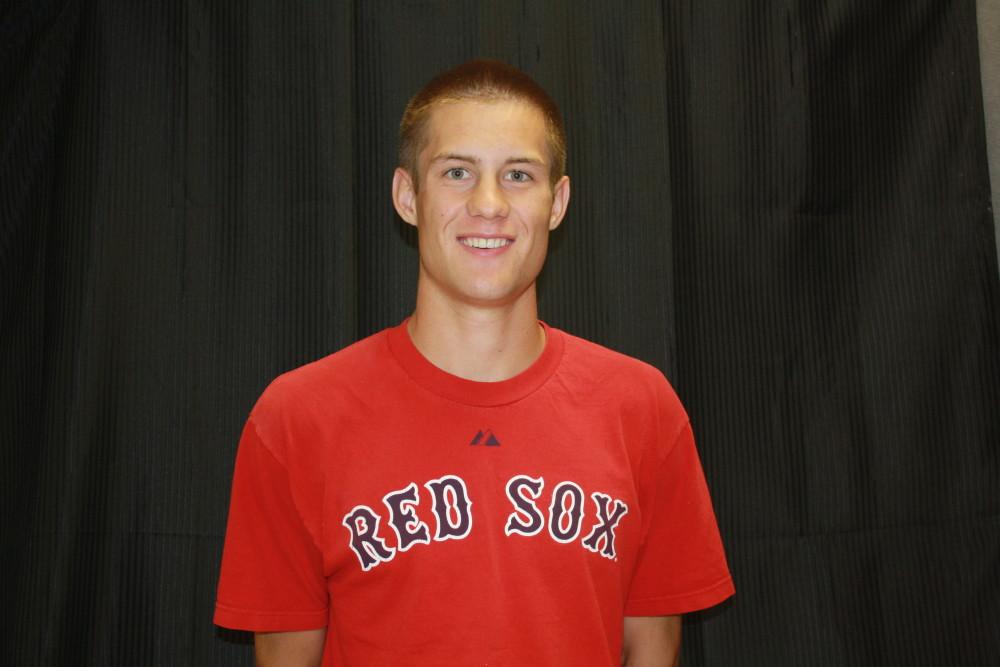 Ben Wylde is a senior at NCHS that plays baseball and basketball and is a member of geography club and I-club. This is Ben's third year as a journalism student and is likely to be the chief opinion editor this year for the
Inkspot
.
Biggest Pet Peeve
The biggest peeve I have is when I have a teacher that is writing on the board with short sleeves who also is not working out their triceps and when he/she writes on the board the droopy unused tissue flaps back and forth.
Slogan to Live by
The slogan I live by is, "Rock the boat, don't rock the boat, baby. Rock the boat, don't tip the boat over."
Guilty Pleasure
My guilty pleasure is the Carnitas Nachos dish at Fiesta Ranchera (which is not on the menu) that tingles my taste buds and soothes any discomfort I may have.
Ben Wylde, Chief Opinion Editor
Apr 10, 2014

Miguel Cabrera

(Story/Media)

Mar 07, 2014

Pancakes vs. Waffles

(Story)

Feb 26, 2014

Grant Donath: Meathead of the Month

(Story)

Feb 14, 2014

Toughness in the NFL

(Story)

Nov 26, 2013
Sep 04, 2013

Favorite classes of students

(Story)

May 26, 2013

New school schedule

(Story)

May 07, 2013
Apr 10, 2013

Senioritis coming quicker than imagined

(Story)

Mar 17, 2013

Longing for a tangible paper

(Story)

Mar 07, 2013

Top nine worst ways to ask a girl to a dance

(Story)

Mar 05, 2013

Locker rooms need to be locked

(Story)

Feb 25, 2013

A break from devices

(Story)

Jan 25, 2013

NFL injury issues

(Story)

Jan 20, 2013

New English courses

(Story)

Jan 10, 2013

Roaming the halls

(Story)

Dec 20, 2012
Nov 29, 2012

Thirty-four die from suicide attack in Syria

(Story)