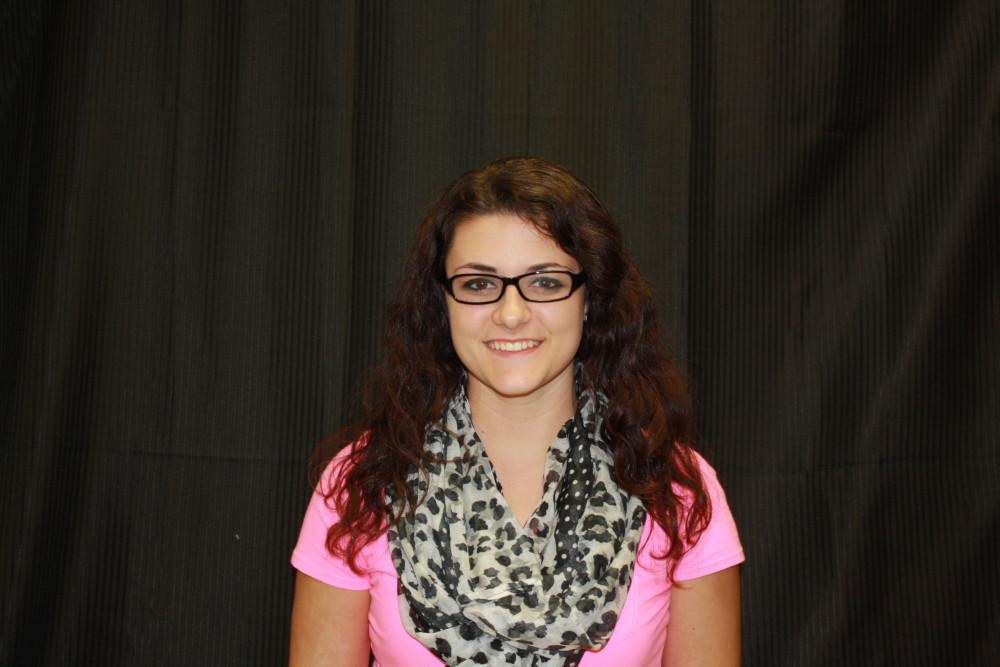 Alexandra Marable is a senior at Normal Community High School. She has been involved with the paper for two years now. Last year, she was the Associate Editor for the paper as well as the Desk Editor for Sports. This year, she is the Editor in Chief of the
Inkspot
. Alexandra is also a member of the female a capella group, Cloud 9.
Random Fact
A random fact about myself is that I have had two surgeries on my right shoulder. They were both for the same injury. In between those surgeries, I had a labrum tear. This ongoing injury has caused me to quit swimming and turn my focus to my music and writing.
Slogan to Live By
A slogan that I live by is, " You can't put a limit on anything. The more you dream, the farther you get," which is said by Michael Phelps. I believe that any dream can come true, you just have to work on it and you can achieve it.
Biggest Pet Peeve
My biggest pet peeve is when teachers walk around during tests. It tends to make my anxiety go up and then I don't focus on the test and focus on the teacher walking around instead. I wish they could just trust that students wouldn't cheat.
Alexandra Marable, Editor in Chief
Jan 13, 2014
Nov 27, 2013

Athlete of the Week: Katelyn Sauder

(Story)

Oct 07, 2013

Spirit days for Homecoming week

(Story)

Sep 24, 2013

Photo Gallery: NCHS defeats BHS

(Story)

Sep 19, 2013

Changes in Cloud 9

(Story)

May 03, 2013
Apr 29, 2013

Perfection according to society

(Story)

Apr 16, 2013

Athlete of the Week: Dee Byrd

(Story)

Apr 10, 2013

Ironmen swim at State

(Story)

Mar 17, 2013

Athlete of the Week: Lance Bergmann

(Story)

Feb 25, 2013

Just take a deep breath

(Story)

Feb 12, 2013

Big 12 Swim Conference

(Story)

Feb 10, 2013

NCHS defeats rival West

(Story/Media)

Feb 08, 2013

Intercity swimming and diving

(Story/Media)

Jan 29, 2013
Jan 29, 2013

How to reduce soreness

(Story)

Dec 17, 2012

Ironmen swimming and diving

(Story)

Nov 29, 2012

Lady Iron swimming and diving recap

(Story)