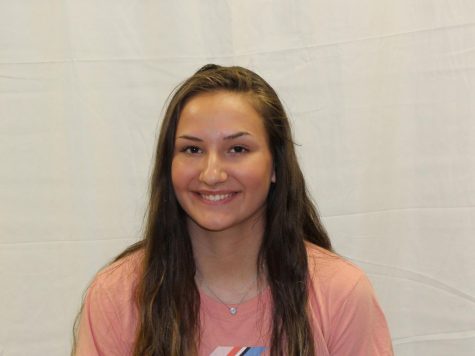 Shae Simmons is a junior at Normal Community High School and a third-year member of the varsity Iron Dance team. This is her first year working as a staff reporter for the Inkspot. 
On the weekend I 
like to watch movies and hang out with friends. 
A slogan to live by is 
live for the moments you can't put into words. 
My all-time dream 
is to travel around the world.
Shae Simmons, Associate Editor
Aug 30, 2019

New Faces of Normal: Meet the new hires

(Story)

May 17, 2019

Unspoken etiquette of NCHS

(Story)

May 16, 2019

Pickleball opens NCHS to community

(Story/Media)

Apr 25, 2019

Prom Probs: The ultimate list of prom stressors

(Story)

Mar 15, 2019

Josh Delgadillo reflects on his high school wrestling career

(Story)

Mar 03, 2019

Video: Students, educators and community members share their thoughts on the rise in teen depression

(Story)

Feb 19, 2019

300 Words: Anticipation

(Story)

Feb 11, 2019

Video: Staff reacts to district-wide internet outage

(Media)

Nov 30, 2018

Lady Iron "steal" win over Champaign Centennial

(Media)

Nov 27, 2018

Female interest sparks new club

(Story/Media)

Nov 20, 2018

Lady Iron earn share of Intercity title

(Media)

Oct 17, 2018

Larger population as positive for students?

(Story)

Oct 07, 2018

Video: Stem Capstone hosts carnival

(Story/Media)