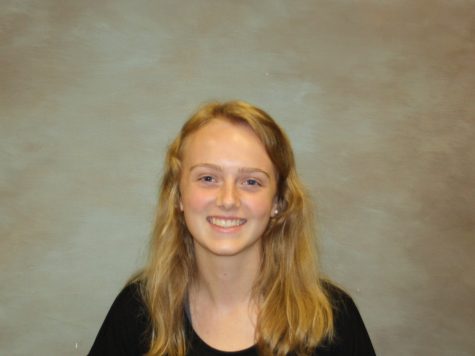 Evie Snoeyink is a sophomore at Normal Community High School and plays basketball for the school. This is her first year working with the Inkspot as a staff reporter. 
On the weekends I enjoy
playing basketball with friends and watching movies. 
I am interested in
learning about different cultures and beliefs. 
My biggest pet peeve is
when people talk really loud in quite situations.
Evie Snoeyink, Associate Editor
Sep 05, 2018

College and Career Resource Center launches at NCHS

(Story)

Aug 23, 2018

2018-19 Back to school assembly

(Story)

May 22, 2018

Shakespeare Shorts Photo Gallery

(Story)

May 22, 2018

Review: Echosmith track a miss

(Story)

May 02, 2018

Broke in education

(Story)

Apr 10, 2018

Spot the difference answer key

(Story)

Mar 28, 2018

Apple unveils new educational products, pricing

(Story/Media)

Feb 16, 2018

Blooming Corsages

(Story)

Jan 31, 2018

All Around the World: NCHS teachers travel far from Normal

(Story)

Jan 12, 2018
Dec 14, 2017

300 Words: A new world

(Story/Media)

Jan 02, 2018

Most read stories of 2017

(Story)