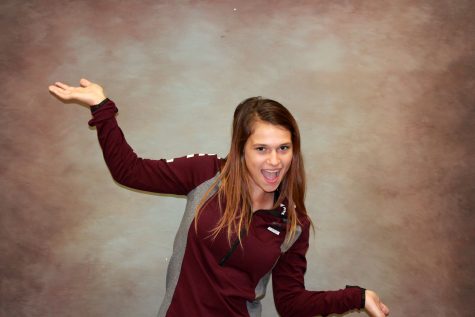 Corinne Monroe is a senior at Normal Community High School. She is Managing Editor for the
Inkspot
. 
I love to play softball. 
My biggest pet peeve is when I text someone and they don't respond. It drives me nuts!
My all-time dream is to meet Jennie Finch and be able to work with her on softball.
Fun fact about me is that I have twin sister and we look nothing alike.
Corinne Monroe, Managing Editor
Apr 20, 2017

Spot the difference: homecoming halls solution

(Story)

Apr 20, 2017

Spot the difference: homecoming halls

(Story)

Apr 07, 2017

2017 Spring Assembly Photo Gallery

(Story)

Apr 05, 2017

Photo Gallery: Musicians stir excitement during the lunch hours

(Story)

Mar 02, 2017

One life versus nine lives

(Story)

Jan 20, 2017

Photo Gallery: NCHS students on the best gifts they gave over the holidays

(Story)

Dec 15, 2016

Thanksgiving traditions kick off holiday season

(Story)

Sep 20, 2016

Favorite features of the new Apple update

(Story)

Sep 08, 2016

NCHS welcomes ten new teachers to the staff

(Story)

Apr 07, 2016
Mar 07, 2016

Editorial Cartoon: Judge takes on Apple

(Story)

Oct 26, 2015

Seniors defeat juniors in Powder Puff game

(Story)

Sep 23, 2015

Photo Gallery: Homecoming

(Story/Media)