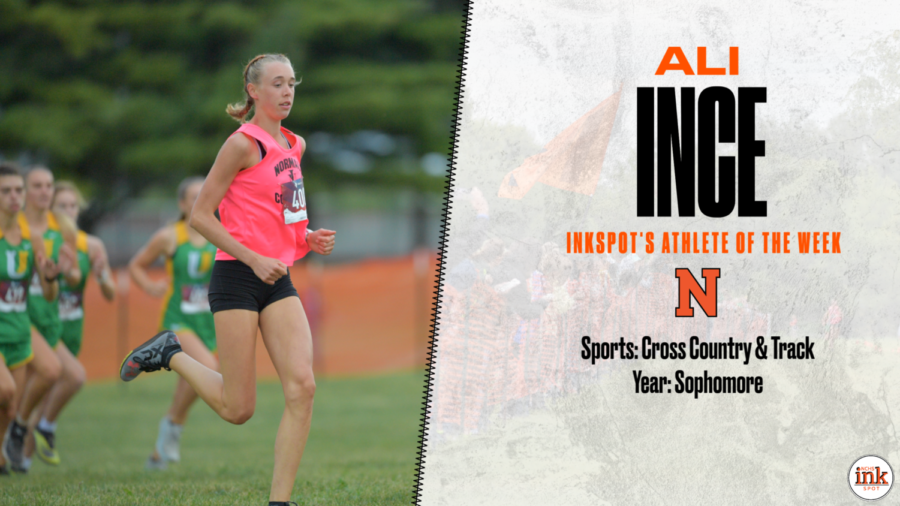 Track Stats: Ince won three events at the 2021 IHSA State Track & Field meet. Ince was State champion in the 800m, 1600m, and the 1600m relay. Ince's 800m time of 2:03.98 stands as the fastest ever run by an Illinois high school female. Ince's mile time of 4:40.85 set a new State meet record. 
Cross Country Stats: Ince holds a 3-mile personal best of 16:58. She placed 1st at Sectionals in 2020 and was the individual Big 12 Champion in 2020 and 2021.
Favorite Career Moment: Winning 1st place in the 1600m relay at the 2021 State meet with Abigail Ziemer, Jordynn Griffin, and Carina Engst. Ince anchored the race and passed 4 people in her leg. The race was pushed back to 10:30 p.m. due to weather delays.
Pre-Race Routine: Ince always has her hair in two braids and eats a banana before every race.
Biggest Strength as a Runner: Having a positive attitude about running and finishing races with a strong kick.
Favorite Course to Run: Detweiler Park in Peoria (Site of Big 12 Conference and State cross country meets)
Team Aspect of Cross Country: "Especially in cross country it is like a family . . . running is a difficult sport in general because there is a lot of pain and it takes a lot out of you . . . we get each other through that pain and we're there to support each other."
Favorite Snack: Chex Mix
Favorite Drink: Orange Gatorade
Favorite Subject: English
Other Activities: Basketball and Student Council
Favorite Athlete: Olympic middle-distance runner Athing Mu
What's Next: Ince and the Lady Iron cross country team travel to Quincy for Sectionals Oct. 30 with the goal of qualifying for State