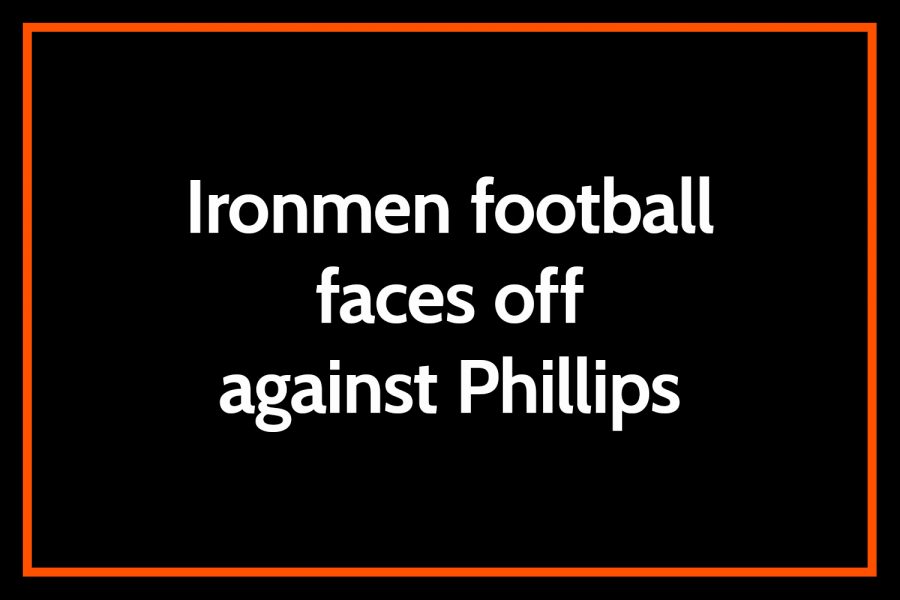 The varsity football team advanced to the second round of the IHSA playoffs with a 36-14 victory over Reavis last Friday. The Ironmen face off against Chicago's Phillips High School on Saturday, November 9 at 3:00 p.m. at Gately Stadium. The winner of this game will progress to the quarter-finals of the IHSA tournament.
Kyle Kepple ('20), a WR/RB for NCHS believes that the 8-2 Ironmen should "match up pretty well" against the 8-1 Phillips Wildcats.
The match up could draw attention because Phillips' offense is averaging 38.2 points per game, while the NCHS defense is allowing only 17.3.
Kepple believes NCHS "can handle that adversity and move through it." The senior slot receiver expects the upcoming game to be a fair match up and believes that the entire team is "ready to go play."
NCHS has suffered their only two losses on the road this season. The Ironmen lost a blowout game 42-8 at the hands of Lapeer (MI) week four, and the regular season finale to Peoria High 22-19. 
Head coach Mr. Jason Drengwitz acknowledges the losses, but thinks his team can travel well. 
"I don't think we lost those games because we played on the road, I think we lost those games because those teams were better than us on that day." 
In order to prepare themselves for the neutral site on Saturday, the team has practiced under the lights on Illinois State's turf. The Ironmen's practice field is grass, which has a distinctly different feel for players. Aside from that change, the team's preparation has been the same.  
Drengwitz's confidence in his team is high, and he feels that the Ironmen are "well prepared" and expects them to "play extremely hard with great effort, and play together and for each other."