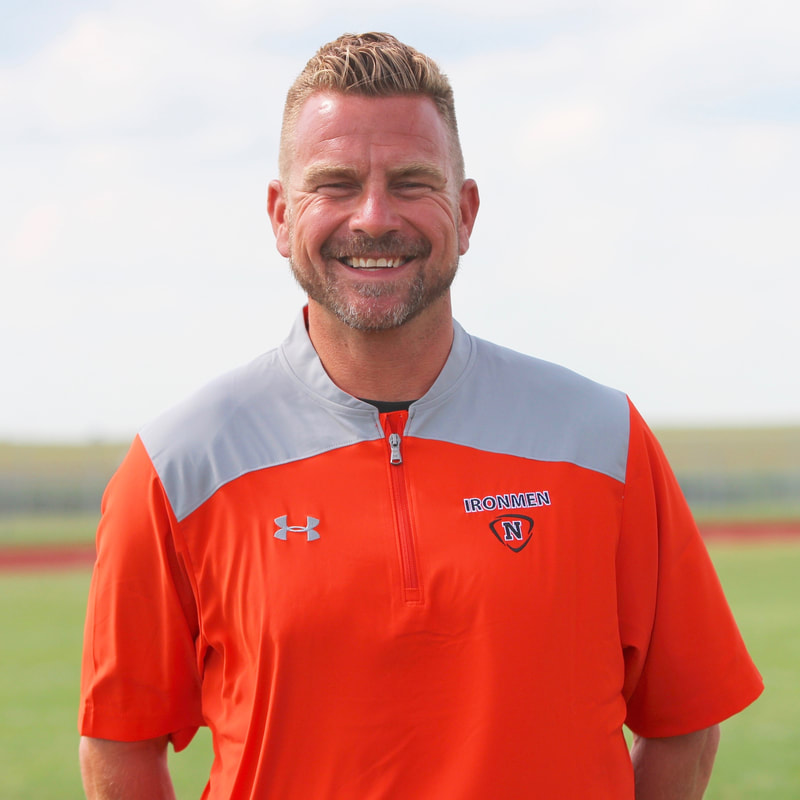 Photo Courtesy of: Ironmen Football
Mr. Jason Drengwitz has been selected to replace Wes Temples as the head of the Ironmen football program, pending approval at the Board of Education meeting March 14.
Drengwitz, a business teacher at NCHS, has been Community's offensive coordinator for the last ten seasons. In his nineteen seasons of coaching, Drengwitz has been a part of 19 playoff teams and three state championship trips.
The former Illinois Wesleyan football player stated in a press release that he is "extremely proud, honored, and humbled to be named the next head football coach at Normal Community High School."
After 14 winning seasons under Temples and State championship coach Hud Venerable, Drengwitz is part of "a tradition of success" said Athletic Director Mr. Mike Clark.
Drengwitz acknowledges the impact of both Temples and Venerable on his coaching career – thanking Venerable for "the opportunity to become a part of Ironmen football." Prior to coaching at Community, Drengwitz was an assistant coach at Pontiac High School, his alma mater.  
"Jason will continue the positive culture that has been established in our program that goes beyond just winning football games," Clark said of the incoming coach.
Drengwitz looks forward to the challenge of enhancing an already successful and tradition-rich program, saying: "I am excited to continue our work with the outstanding players, coaching staff, and families as well as the dedicated administration and faculty of NCHS."