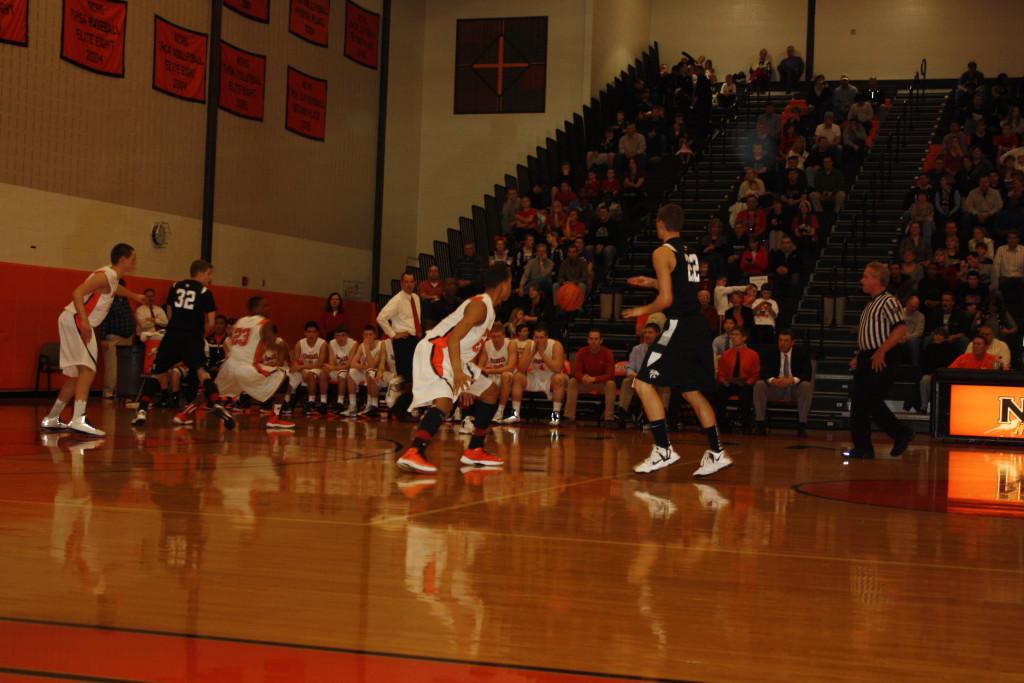 The Normal Community Ironmen boys basketball team stomped their rivals, the Normal West Wildcats, with a final score of 49-39. The rivalry game took place on January 22nd.
West won the tip off at the beginning of the game. But the Ironmen quickly took over the scoreboard. At the end of the first quarter, the score was 13-5.
The Ironmen still had the lead at halftime with a score of 21-15. But the Wildcats started coming back after halftime, getting within three-points difference. The Ironmen wouldn't allow this; they ended the game with a final score of 49-39.
Sophomore, Alex Peacock said, "The game was a very competitive game fought by both us and West. I think what I contributed to the game helped the team pull off the victory." Peacock scored 12 points for the Ironmen. Another high scorer was senior Callen Boddie.
This win was the twelfth win in a row for the Ironmen. When asked if the Ironmen would continue this streak, Grant Donath (11) said, "Most definitely. We plan on continuing our hard work and look to improve day in and day out."
West still played a good game and challenged the Ironmen. "We could of finished the game out a little harder because they [West] started to try and come back near the end," said Marquet Newsome (12).
The Ironmen will continue their hard work to produce wins and continue to make their school proud. Coach Schweinberg said, "There is always room for improvement, but our guys do a good job of playing together and playing for each other."