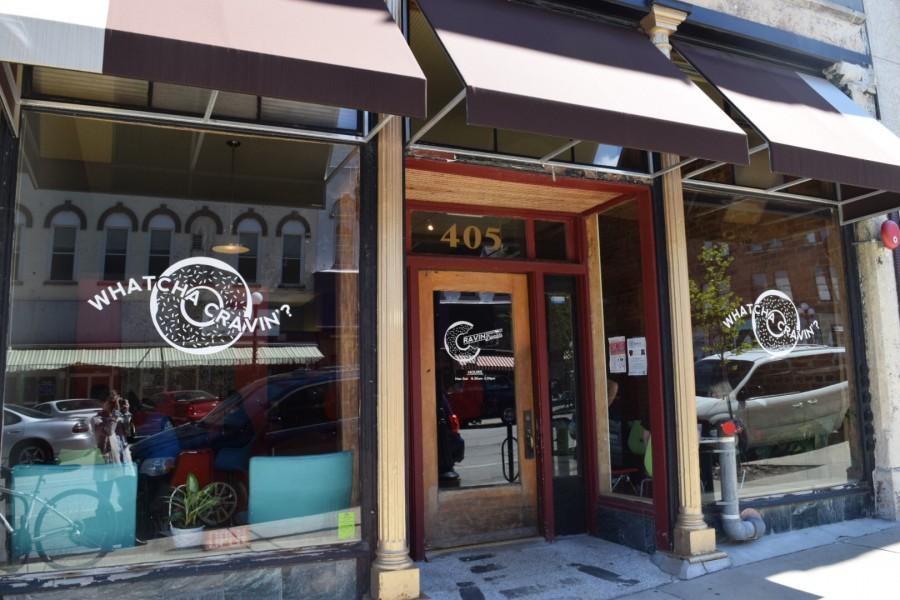 Melissa Schill
Cravin' Donuts, a new specialty donut shop, opened its doors last week. The shop offers several kinds of unique donut flavors, with new flavors daily. The store is located on Main Street in downtown Bloomington.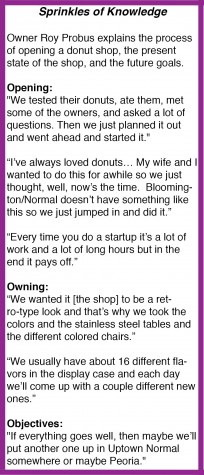 Owner Roy Probus began dreaming up the donut shop about three years ago.  He and his wife have owned several other small businesses in the past, from a construction company to a consulting company.  After meeting other specialty donut shop owners and asking a lot of questions, they were ready to open their own.  
Probus states in an interview with the Pantagraph, "We just want to have fun and open a place where people can have a great donut and a great time.