Game Changer: Coach Witzig, after 28 years, scores a bid to the IBCA Hall of Fame
Apr 8, 2022
"
Maybe I just can't figure out how to be a basketball coach,"
— Mr. Dave Witzig thought, with the Ironmen down 17-0 to the U-High Pioneers.
It was 2000 — Witzig's second game in his sophomore season as head varsity coach. His team just suffered a 47-33 season-opening loss to another crosstown rival, Normal West.
The season seemed to be repeating a rather forgettable 4-22 campaign the year prior. A season in which the Ironmen lost nine-straight games and never won consecutive contests.
The scoreboard read 17-0.
An Ironmen-tality
Then, something clicked.
Community overcame the double-digit deficit, defeating U-High 42-38. Mr. Matthew Schweinberg, who was a senior then, playing combo guard on Witzig's 2000-01 squad, credited the team's character in the comeback win.
"The team's…character reflects the leadership of the team," Schweinberg said.
After the victory over U-High, the team compiled a 17-10 record, losing back-to-back games just once on the season.
Schweinberg has long since traded his place in the Ironmen's starting lineup for a spot on the bench — as an assistant under Witzig.
Under Witzig, Schweinberg said, teams "just never give up…whether we're up 17 nothing or down 17 nothing."
Witzig teaches players to "just keep going," "to do the next right thing. Make the next right play."
The Ironmen mentality, Schweinberg said, "is just… never give up."
Mr. Marcus Mann, then a junior, was a point guard on the '00-01 roster when the team carried a four-game win streak, matching the Iron's total wins in Witzig's first season.
"One of the great things about Witzig's program," Mann said, "is, no matter what the game dictates, there's always an extra play. There's always an organization to the way that you play."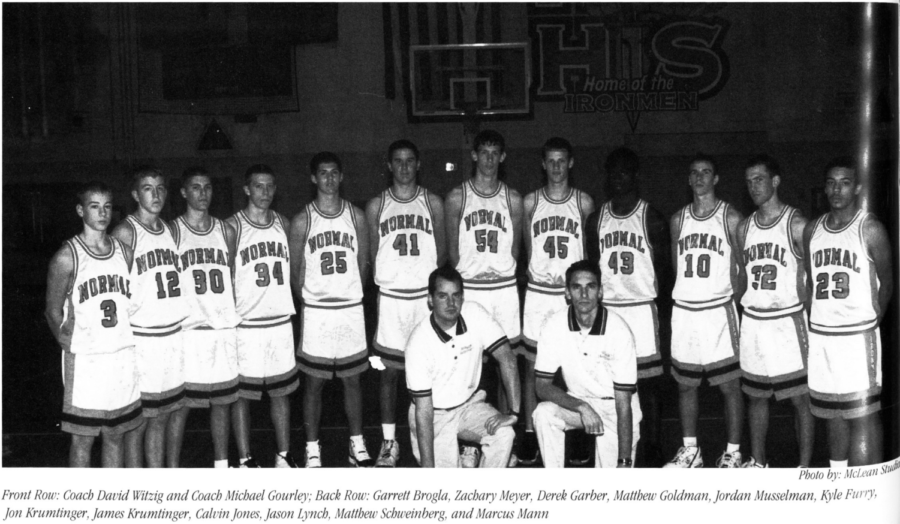 Getting going
When the final buzzer sounded on the '03-04 season — the Ironmen were crowned Regional Champions, Community's first title under Witzig and the program's first in 13 years.
Once a write-off, a W penciled in on the schedule, the Ironmen now were a team to be taken seriously.
In his second season, Witzig found success. In his fifth, he found confidence.
The '03-04 team, Witzig said, was the team that "got us going," that made us think, "hey, we can win games in March."
In his first half decade helming the Iron, "we could never really win a game in the postseason," Witzig said.
The '03-04 team, Witzig said, "played hard and played together" and from there, the Ironmen basketball program "took off."
"That's when we start playing more man to man all-the-time," Witzig said.
Man-to-man defense would become a signature of Community's play, a calling card for Witzig and the Ironmen.
The defensive scheme Witzig's Ironmen dialed up frequently this season, as they held opponents to scoring season-lows 12 times. While Community's foes struggled to put up points, Witzig's team put up Ws in a season that culminated with a 33-2 record.
To Witzig, man-to-man is the Ironmen way. It is how basketball should be played.
It is defense that Witzig wants to be remembered for, not flashy offense, but hard-nosed, gritty defensive play.
When people talk about the Ironmen program, Witzig said, "I hope that they mention that we play great defense, that when…teams show up to play… they're gonna have to play really hard, and it's gonna be hard for them to score."
Ralph Hodge is who the Ironmen can credit for this emphasis on defensive play. Hodge, Witzig's college coach at Olivet Nazarene University, is who the Ironmen coach says he emulates the most.
Despite spending just one year at Olivet, Witzig said he adopted most of his coaching philosophies from that experience.
That experience and his time with Ron Rose — the man Witzig eventually replaced as Community's head varsity basketball coach.
After coaching under Rose at the freshman and sophomore levels, Rose's decision to take a job at State Farm left the varsity coaching position vacant.
Rose left an impression on a young Witzig before leaving Community.
Rose, Witzig said, was "really passionate… about getting in the gym and rebounding for guys," Witzig said, "a really good offensive basketball coach."
While Hodge taught Witzig defense, he credits Rose with influencing the Iron's offensive style.
"I learned a lot about offense from him," Witzig said.
Shifts & constants

Witzig's four years playing point guard for Morton High School, "got [him] interested in basketball, [in] high school basketball," Witzig said.
"They had a great team that was undefeated… until the end," Witzig said.
In high school, Witzig said he was "the little guy," but was the only player on the team who could dribble with both hands.
Since his seasons with the Potters, the game of basketball has undergone monumental changes. In his junior year of high school the three-point shot was introduced to the game.
While players shot threes in the '90s when he began coaching, Witzig said, "one of the big differences" in recent years in how he coaches "defend[ing] the three-point shooters" and offensively, "how to get some open three-point shots."
The recent emphasis on the three, Witzig thinks, is "a great equalizer."
In general, players, Witzig said, are maturing in both ability and physicality at an earlier age.
The "athleticism of … record" backs Witzig up — this season Tyler Dwinal broke the Iron's decade-old charge record, but it is another stat that slams the point home.
In Witzig's 22 prior seasons as head coach, the most dunks an Ironmen roster ever recorded was 12.
"This year," Witzig said, "we have 87 dunks. Guys are able to jump [higher]; they're stronger, they're lifting weights year-round. That strength factor…is a big difference [from] when I started coaching."
Of course, over the course of a career that spans 28 years, one comes to expect change.
Witzig's emphasis on building relationships, though, is one thing that has remained static during that time.
Witzig estimates he has coached 130-140 players in his career — some who went on to play Division I, to play professionally overseas, some who returned tp join his coaching staff or just to help run summer clinics…
And while some former players stepped away from basketball entirely after high school, Witzig still tries to remain in contact.
"I still try to text my former players," Witzig said. "I check in with them to see how they're doing."
While relationships are a constant for the coach, something consistently important throughout his career, one thing has changed. How he tracks them.
"I have a chart in Google Docs," Witzig said, "where I kind of keep track of when I talked to them [last]."
Routine and tradition, too, are constants for the Ironmen coach.
Some are small superstitions — like players sitting in the same spot on the bench each practice and in games.
"Sometimes things don't work out your way," Witzig said, but these traditions might "help us with the basketball gods," Witzig said.
Up & downs
In 28 seasons, there have been plenty of times for things to not work out in the Iron's favor.
A game against West comes to mind for Witzig, a game where the Wildcats took home the Regional crown.
"I actually called timeout right before our star player made a 25-foot three-pointer that would have won us the game," Witzig said.
With four seconds to play on the clock, the Ironmen failed to score.
West "stormed on the court and went crazy," Witzig said. "I felt like I was personally responsible…for the loss."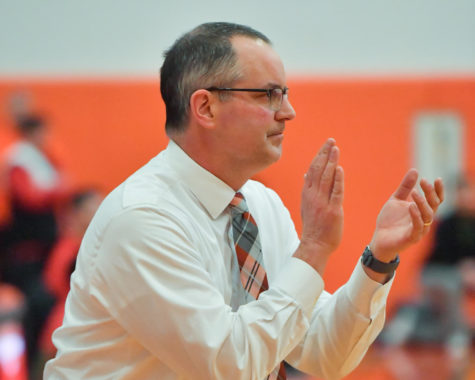 While some of the lows have felt very low, Witzig has experienced his share of highlights during his career, including Community's 2015 memorable March run.
During the 2015 campaign, Community upset the state's top-ranked Chicago Simeon on their way to the IHSA State Championship game — where the team took second.
The Iron's first trip to State under Witzig came in 2011, with the team finishing 4th.
"I would love to go back to State again," Witzig said.
That wish seemed close to reality this past season, as the Ironmen's 33 wins and two losses matched the program's 2014-15 season record — the school's best.
Another missed Iron three would decide the team's postseason fate. After clawing back from a 20 point deficit, a game-tying shot — in the Sectional Championship against Quincy — rimmed out, ending Community's chance at a return to State.
Hall of Fame caliber
With five years before his retirement as a teacher, Witzig has no plan of calling it quits as head varsity basketball coach at Community.
After 23 seasons, 468 wins, two State appearances, 10 Regional Championships, two Sectional and two Super-Sectional Championships, Coach Witzig is being inducted into the Illinois Basketball Coaches Association Hall of Fame.
But what does it mean to be a Hall of Fame coach?
According to the IBCA website, an inductee must have a great influence on the game of basketball, check.
"I mean, you know, 80 years from now no one's gonna care about what my record was," Witzig said. "But hopefully, I've impacted… those guys. They'll then be good fathers, husbands."
A coach must provide a strong voice for the State, promote better basketball…. Witzig checks these boxes too.
"Dedicated," is how Mann describes Witzig.
Witzig is dedicated, Mann said, "to his craft", to "his athletes", to "forming great relationships with his kids", to "the staff and the students here at Community."

Siebrings ring in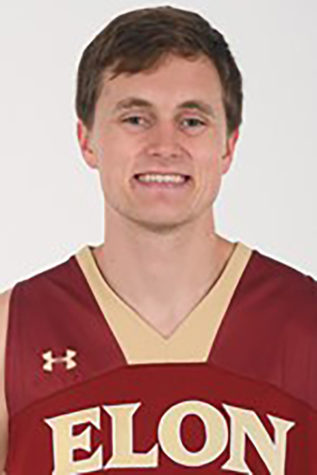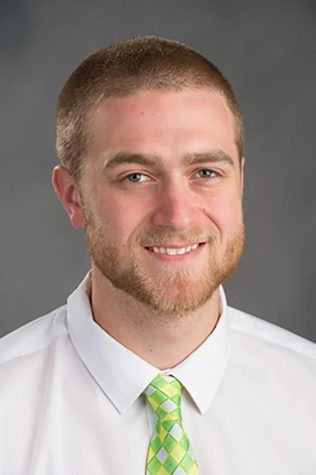 The Inkspot called a play straight out of Dave Witzig's playbook, checking in with two of Witzig's former players — Trevor and Tyler Siebring.
Before going on to play at Illinois Wesleyan (2013-17), Trevor Siebring was a three-year varsity player for the Ironmen — as senior, Trevor was a "Pantagraph" All-Area selection and a unanimous Big 12 Conference all-star, averaging 13.5 points and 7.2 rebounds.
After his time playing for Witzig, Tyler Siebring finished his college career (2015-19) as the first Elon player in the program's NCAA Division I history (since 1999-2000) to finish in the top-10 all-time in scoring and rebounding.
---
Q: Can you describe Coach Witzig in one word?
Trevor: Caring — Coach Witzig genuinely cares about his players, fellow coaches and how his team performs.
Tyler: Hardworking — It's not a flashy answer, but that makes it all the better. I never went into a game where I thought that the other team's coach prepared them better than Witzig did.
Q: How has Coach Witzig tried to keep in touch with you over the years?
Trevor: Coach Witzig is good about texting, tweeting or catching up whenever we have a chance to run into each other.
Tyler: While I was in college, he would text me throughout the season, which meant a lot because I knew he was busy with a season of his own. It means a lot to have played for a coach who still cares about you and what's going on with your life.
Q: What makes Coach Witzig a Hall of Fame-caliber coach?
Trevor: Witzig's basketball resume alone makes him a Hall of Fame-caliber coach, but what is most impressive is wins are second on his priority list when he coaches his team.
He cares more about his team growing to be better people. He talked a lot about wanting us to become good citizens, husbands and parents.
Tyler: Coach Witzig is a great coach for a lot of reasons – he's hard working, incredibly passionate about the game of basketball, and maintains a commitment to the growth of his players as players and people.
What's so impressive is the consistency in which he is all of those things. I'm really honored to have played for Coach Witzig, and there's nobody more deserving of the honor of entering the Hall of Fame.