Quality over popularity: 2019's most notable albums
At 18-years-old, pop artist Billie Eilish was awarded five Grammy awards, including Best Album and Best New Artist. 
While  Eilish is deserving of recognition, it is important to remember that When We All Fall Asleep Where Do We Go? was not the artist's first album. Three years ago, Eilish released her debut pop record – Don't Smile at Me. 
Don't Smile at Me showed the same range of quality pop and production – it was mixed by the same producer (her brother) that put together the sounds on When We All Fall Asleep Where Do We Go?. 
Unfortunately for Eilish and her fans that year, Don't Smile at Me didn't receive a single Grammy nomination. It's hard not to wonder whether the Grammy's are making an effort to recognize Eilish as a pop artist or merely as just a newly popular artist. 
Along with regularly scheduled programming, 2019 saw the release of new albums from chart mainstays, the popular Ariana Grande, Taylor Swift, and Ed Sheeran. 
Grande's Thank U, Next, Billboard's number 2 album of the year, rapidly took on life in meme culture and produced at least one ill-advised tattoo.
Swift was named Artist of the Decade at this year's American Music Awards and Billboard's Woman of the Decade after releasing this year's 4th most popular album Lover. 
But these are not the only artists responsible for making 2019 a memorable year in the music industry. 
In past years, the Grammy's have demonstrated continuous failure to recognize artists before they become popular. While other industry award shows recognize merit, the Grammy's are still a popularity contest. 
We've seen it with Kendrick Lamar; Tyler, the Creator; and, most recently, Billie Eilish. 
In an attempt to address the error of their ways, here are Arts and Entertainment reporter Aidan Beigie's top 3 albums of 2019.
The complex thing about music are the endless number of attributes that go into making a song sound a certain way. From notation to instrumentation to production, there are seemingly infinite things to appreciate. Pop culture spends too much time recognizing the same popular artists of our decade – the same sounds instead of the numerous nuances that exist across genres. With another Grammy Awards come and gone, it's only right to take a look at artists deserving of recognition based on their merit.
Tyler, the Creator's Igor
---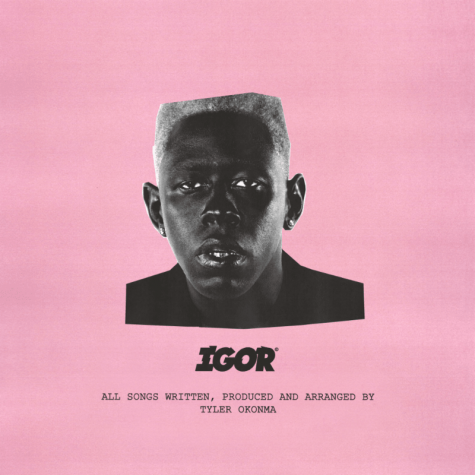 Tyler, the Creator's album Igor undoubtedly deserves recognition as the best album of the year, not just recognition by the Grammy's as Best Rap Album. Tyler, the Creator's fifth studio release Igor marks the follow up to his 2017 Grammy-nominated release Flower Boy, illustrating the artist's diverse range of skills.
In terms of popularity, the album exploded, reaching number one on Billboard's weekly album charts. In the music industry, quite the accolade. The album was popular because of its outstanding quality, out of the ordinary in that it tells the story of falling in and out of love over the course of its 12 tracks. 
Each song shifts and fluctuates in mood and tone: moving between happiness, confusion, and sadness. In songs like "I DON'T LOVE YOU ANYMORE," Tyler, the Creator illustrates the complex pain of no longer having feelings for someone. Halfway through the song, Tyler raps, "Something put my feelings in the lost and found," following with an ad-lib of "can I have my heart back?" This perfect pairing interprets the struggles that come with being the bad guy at the end of a relationship. 
What further sets the album apart from the music mainstays is that Tyler, the Creator wrote, performed, and produced it. 
From rapper Lil Uzi Vert's feature on "IGORS THEME," to vocals from pop stars such as La Roux and CeeLo Green, Tyler, the Creator did not come up short in curating a diverse cast of all types of musicians to feature on the album. Each featured artist brings a unique quality to the track, they are not featured merely for the sake of name recognition but what they could add musically. The guest artists move this beyond just a rap album, Igor blends and blurs genres. 
"GONE GONE / THANK YOU"'s vocals by Tyler, the Creator and CeeLo Green should be recognized as the best song on the album. The song is mixed with Tyler's distorted falsetto tone over jazz guitar and light snare drums. The track builds from Tyler, the Creator's childlike voice to the eventual harmonizing of Tyler's voice with CeeLo Green's. As their voices come together for the song's climactic moment, there is a sense of warmth as the two sing "Whether it's rain or shine I know I'm fine for now, my love's gone."
Contributing heavily to the album's overarching storyline is its second-best song, "RUNNING OUT OF TIME." The lyric "I've been running out of spells (To make you love me)" is sung by a chorus of high pitched voices, fading beautifully, almost as if begging for attention. The sounds literally begin to run out as the love does. Like the album's other songs, the lyrics emotional content works in layered concert with their performance reinforcing the emotions Tyler's words convey. 
As a singer, rapper, and producer Tyler, the Creator's ability to reinvent himself into a concept album artist through his use of storytelling and his skillful deployment of a wide range of contributors, undoubtedly slots Igor as the most impactful album of the year.
Faye Webster's Atlanta Millionaires Club
---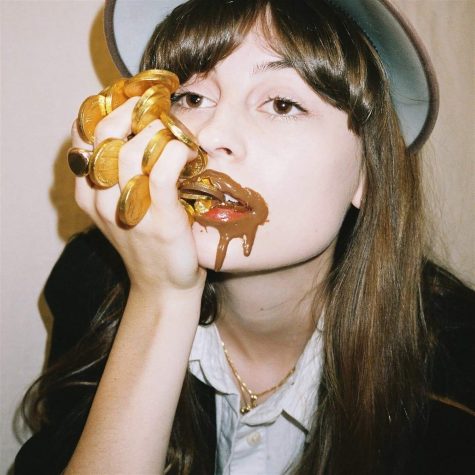 Atlanta Millionaires Club by Faye Webster was the year's second-best album. 
Singer-songwriter Faye Webster gained traction as a small scale alternative artist touring in support of the release of her debut album. Through appearances at festivals such as Austin City Limits, Lollapalooza, and Music Midtown, her music has been gaining the attention of alternative music fans. 
While praise for Webster has mainly come from the alternative music crowd, her work is a unique mix of alternative and folk. Folk roots are evident in her music in the consistent presence of a pedal steel guitar. Webster's pedal guitar adds a richer sound than would otherwise be possible with another instrument, almost reminding the listener of a relaxed island ukulele pitch.
The track "Right Side of My Neck" is the album's standout. With Webster's signature strumming of her pedal steel guitar, steady drum pattering, and of course, her sonically delicate singing voice, "Right Side of My Neck" is just right. In the song's hook, Faye Webster sings, "The right side of my neck still smells like you" as if nauseated. Her vocalization reaches the listener doubling down on the lyric's emotion. 
The song is a masterpiece because it's lyrics portray a relatable feeling. That feeling, of course, is that of the constant reminders one experiences after near someone they are infatuated with. 
"Kingston," perhaps one of Webster's most popular songs based on her Apple Music plays, is the album's second-best work. Again focusing on love, the song is about Webster's infatuation for a particular person. Webster sings, "It's the thought of you that slightly scares me, but it takes my breath away, forgets what I was gonna say" calmly in a truthful and poetic way. This delivery is the embodiment of the way Webster expresses herself, as her singing truly captures the emotion of what she is singing about.
The album, overall, is a beautiful testament to love, sadness, and truth presented richly with emotion over a diverse array of instruments.
Daniel Caesar's CASE STUDY 01
---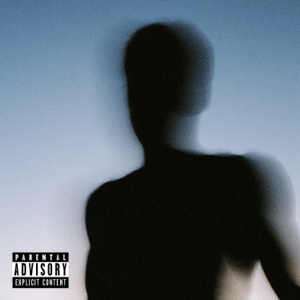 R&B artist Daniel Caesar brought 2019's third-best album CASE STUDY 01. Since the release of Caesar's debut album Freudian in 2017, the artist has solidified himself as one of the more talented performers recording in his genre. 
Through his angelic voice and poetic writing skills, Caesar filled CASE STUDY 01 with experimental songs that address complex concepts like loneliness, depression, and love. 
The album's seventh track "Superposition" is its best work, opening with slow-paced guitar overlaid with lyrics pointing to the existential nature of life. Daniel Caesar begs a thoughtful question when he sings "What does it mean, when cash grows on trees?" Lyrics like this are a large aspect of what makes Caesar stand apart. The artist has found a way to express his thoughts in a way that is both not easy to understand at first, but accessible on replay. Caesar poetically poses big questions that take time to digest fully, questions that in another artist's hands could be mishandled.
Another standout on the album is "FRONTAL LOBE MUSIK," a collaboration between Caesar and Pharrell Williams of N.E.R.D. The song's arrangement features flutes and keyboard, creating a sense of feeling lost in one's thoughts. The instruments here influence the deeper meaning of the song, showing the artist's ability to create a work with depth. The track's name directly references a part of one's brain used for decision making, the frontal lobe; its presentation challenges one's thinking.
Daniel Caesar's promises to take listeners on a thought-provoking and emotional journey with CASE STUDY 01 – a promise he delivers on.
About the Writer
Aidan Beigie, Staff Writer
Aidan Beigie is a Normal Community senior who plans to participate in lacrosse, is a member of Future Business Leaders of America, and Social Studies Club....