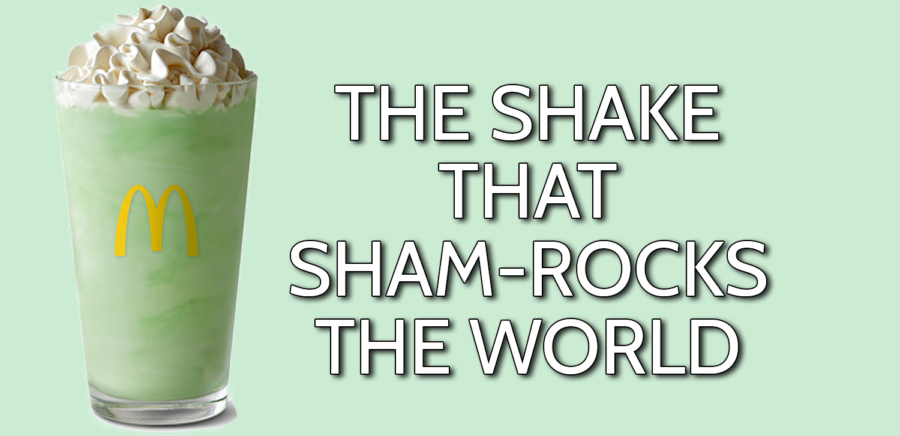 Since the McDonald's Shamrock Shake was first m-introduced in 1970, flurries of fans have awaited March 1 for the season's first sip of the minty green drink. 
Over the decades, the Shamrock Shake has become a cornerstone of the St. Patrick's day season, sparking an obsessive following.
This year, three Inkspot journalists took to the streets to review McDonald's' renowned shake. 
In their effort to investigate the mystical shamrock spirit, the trio faced many potholes on their journey – both real and metaphorical.
Despite the magic of the St. Patrick's Day season, our reporters ran low on luck, encountering broken ice cream machine after ice cream machine on their quest.
Like the legendary journey to the end of the rainbow, our reporters visited several sets of the Golden Arches. After visiting four McDonald's locations, perseverance seemed to be the team's lucky charm, enabling them to collect their shakes and, after collecting their thoughts, share their reviews.
Here is what our team of reporters had to say about their St. Patrick's Day McDonald's experience.