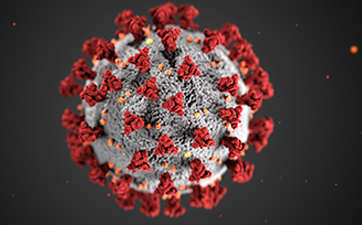 Charlotte Calmes, Staff Writer
March 21, 2020
Illinois governor J.B. Pritzker issued a statewide stay-at-home order on Friday, March 20, which will begin at 5:00 pm on Saturday, March 21 and will remain in effect until the end of the day on Tuesday, April 7. Pritzker also announced that all Illinois schools will now remain closed until April...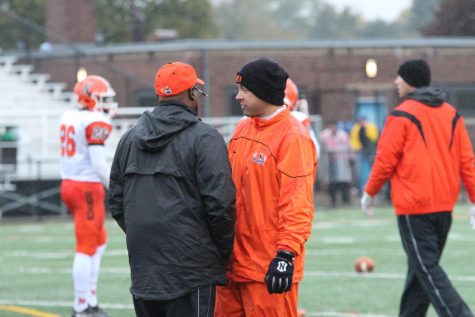 Reid Watkins, Sports Editor
March 21, 2020
Former Ironmen head football coach and current physical education/driver's education teacher Mr. Wes Temples has been hired as the next athletic director of Normal West. Temples will be replacing Mr. Stan Lewis, who is retiring at the end of the school...
Sunday, December 22

Girls Basketball

NCHS 57 - Bloomington 39

Saturday, December 7

Girls Basketball

NCHS 52 - Peoria 35

Friday, December 6

Boys Basketball

NCHS 42 - Peoria Notre Dame 28

Thursday, December 5

Girls Basketball

NCHS 55 - Champaign Centennial 28

Tuesday, December 3

Girls Basketball

NCHS 53 - Morton 43

Monday, December 2

Boys Basketball

NCHS 63 - West 60

Saturday, November 30

Boys Basketball

NCHS 55 - U-High 52

Saturday, November 30

Girls Basketball

NCHS 54 - O'Fallon 48

Saturday, November 30

Girls Basketball

NCHS 65 - Belleville East 51

Friday, November 29

Boys Basketball

NCHS 64 - Bloomington 38

Tuesday, November 26

Girls Basketball

NCHS 65 - West 52

Monday, November 25

Boys Basketball

NCHS 65 - Central Catholic 53

Saturday, November 23

Girls Basketball

NCHS 46 - U-High 39

Monday, November 18

Girls Basketball

NCHS 39 - Central Catholic 53

Monday, November 18

Girls Basketball

NCHS 53 - Central Catholic 39